Frameless Glass Partitions
A minimalistic glass partition that is created without frames and made of high-quality materials suitable for any room, creating a spacious space.
---
FRAMELESS GLASS PARTITIONS
1
This versatile glass product fits perfectly in both commercial and residential environments. Their versatility and exquisite modern look will successfully decorate any interior.
2
The designs are made from high quality materials - tempered or laminated glass, custom fittings from the best manufacturers.
3
The walls are made of eco-friendly glass that serve for many years with a little care.
---
Tap to view more information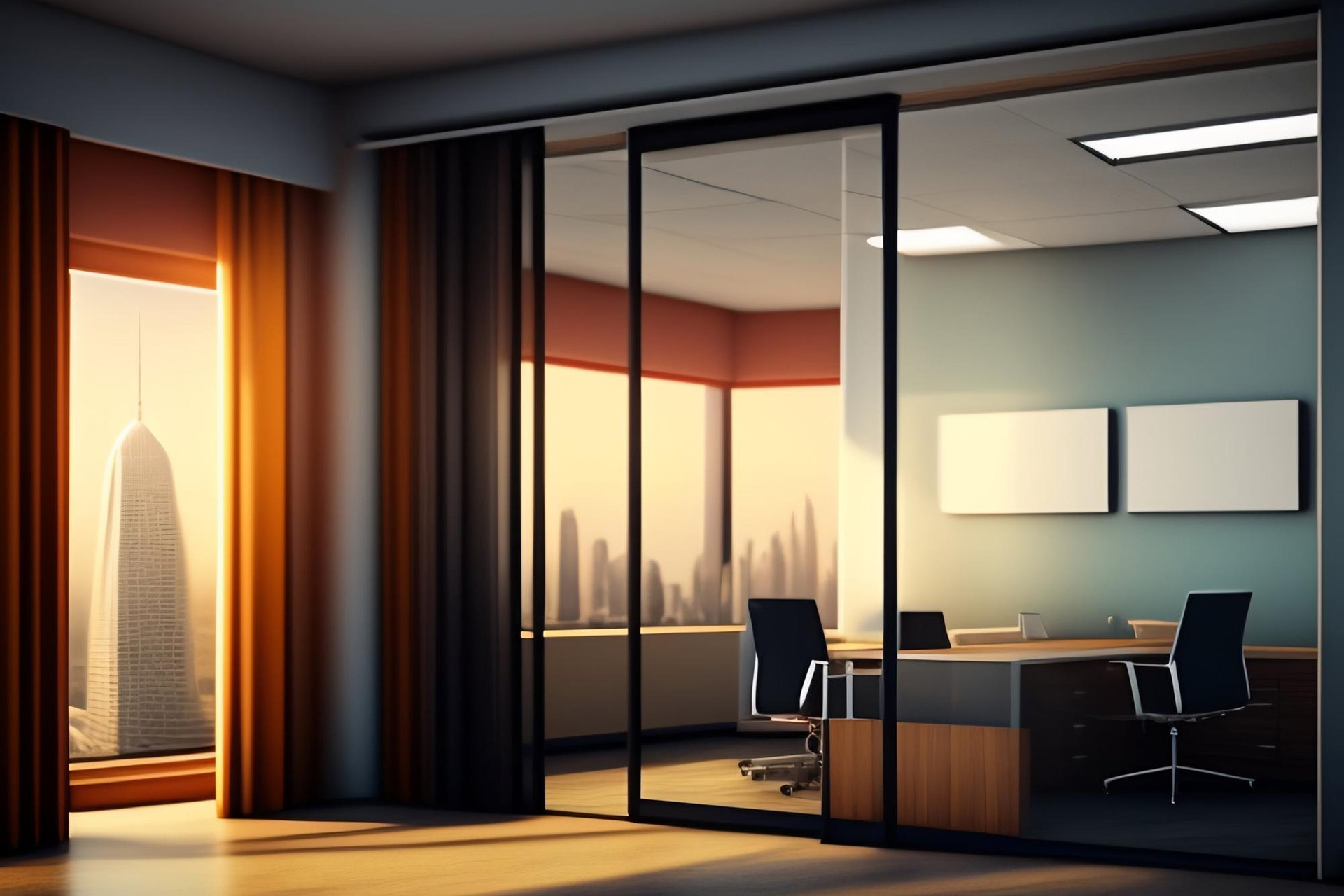 GLASS
The system is suitable for ¼'' or 3/16'' glass. Custom options are available upon request
---
SYSTEM CONFIGURATION
Partition height up to 12'
The thickness of the glass is 3/8'' – 9/16''
---
FOR OUR PARTNERS WE PROVIDE:
Loyalty Program
You have to pay for any work - and it's completely understandable. For this reason, we have developed a loyalty program for partners with special commercial offers and conditions.
Personal manager
The account manager is in direct and instantaneous contact with all parties involved in the process: assessors, technicians, manufacturers, project managers and installers.
Product samples
We will prepare all the materials required for the project: catalogs, samples of glass and fittings.
Unique projects
We are happy to undertake the most complex projects and innovative design solutions. If you can't find a product you need, please contact us and we will create it especially for you!
---
Why us?
A frameless glass partition is a new alternative to the classic plasterboard construction. In small rooms, glass partitions are absolutely essential to obtain maximum space in a limited area. Another huge advantage of a glass partition for homes and offices is its high sunlight transmission capacity, which consequently allows you to significantly reduce costs and contribute to creating a comfortable and relaxed environment in the building.
The option to combine with sliding or swing glass doors gives you the freedom of choice and allows you to make the most of your space configuration. What's more, the door hardware is varied and meets every customer request – from ceiling or wall-mounted sliding rails to more solid door rails that increase security. In addition, the main advantage of the design is the price. This affordable solution will be affordable for small businesses, large corporations and owners of one-room apartments. Glass partitions look prestigious, but surprisingly do not require a huge outlay.
Clear and unobstructed view

Absence of visible boundaries

Unsurpassed visual appearance

The versatility of implementation options

A wide selection of hardware finishes available
Create a new level of comfort, style and expand your space with Artlook Glass frameless glass partitions!
Contact Artlook Glass immediately and our experts will help you find the best possible solution for your home or business. We are proud to say we are qualified and able to provide a top quality, impeccable product in a short time frame. Our clients use frameless glass partitions in Manhattan, Brooklyn, Queens, Bronx, Long Island, New Jersey and Connecticut.
Artlook Glass frameless glass partitions will make your home comfortable and spacious.