Aluminum Glass Partition
The aluminum partition has a modern design and is suitable for any room. This glazing system is a great way to divide a room while still maintaining the feeling of space.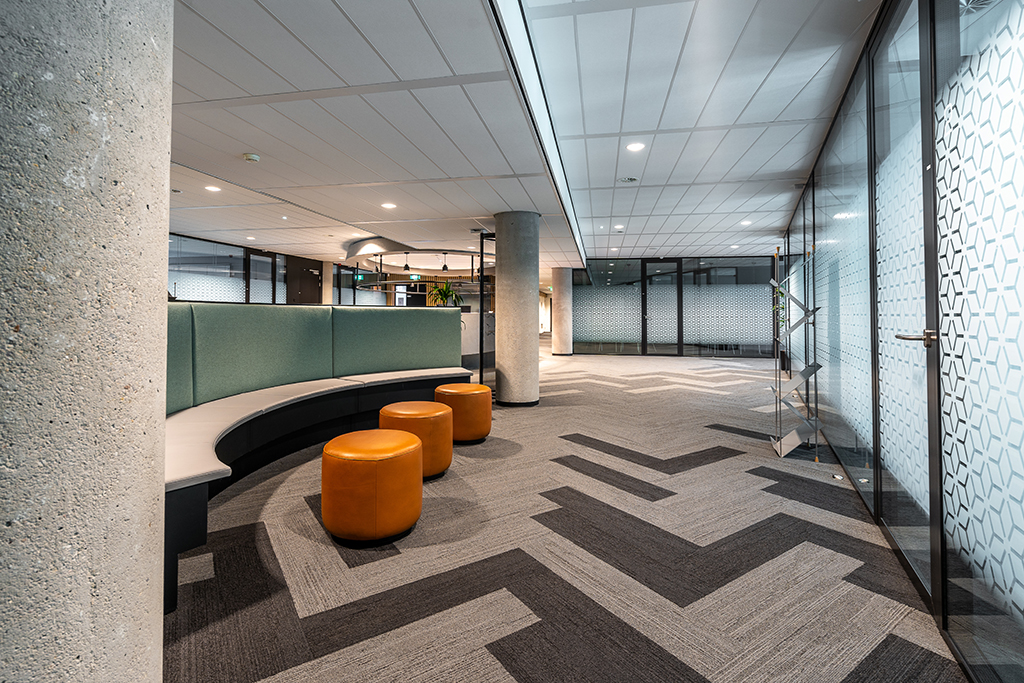 ---
KOMPAS ALUMINUM AND GLASS PARTITION
1
Single or double glazed partitions are by no means a simple elegant glass partition, but a cost-effective solution for your workspace at the same time.
2
It is a unique technology that provides for the horizontal installation of glass panels in rooms where the opening is too small to install large glass panels.
3
The aluminum profile can exactly replicate the design of custom steel partitions, with a significantly lower price and an easier installation procedure. Such a partition is in perfect harmony with modern and industrial office design.
---
Tap to view more information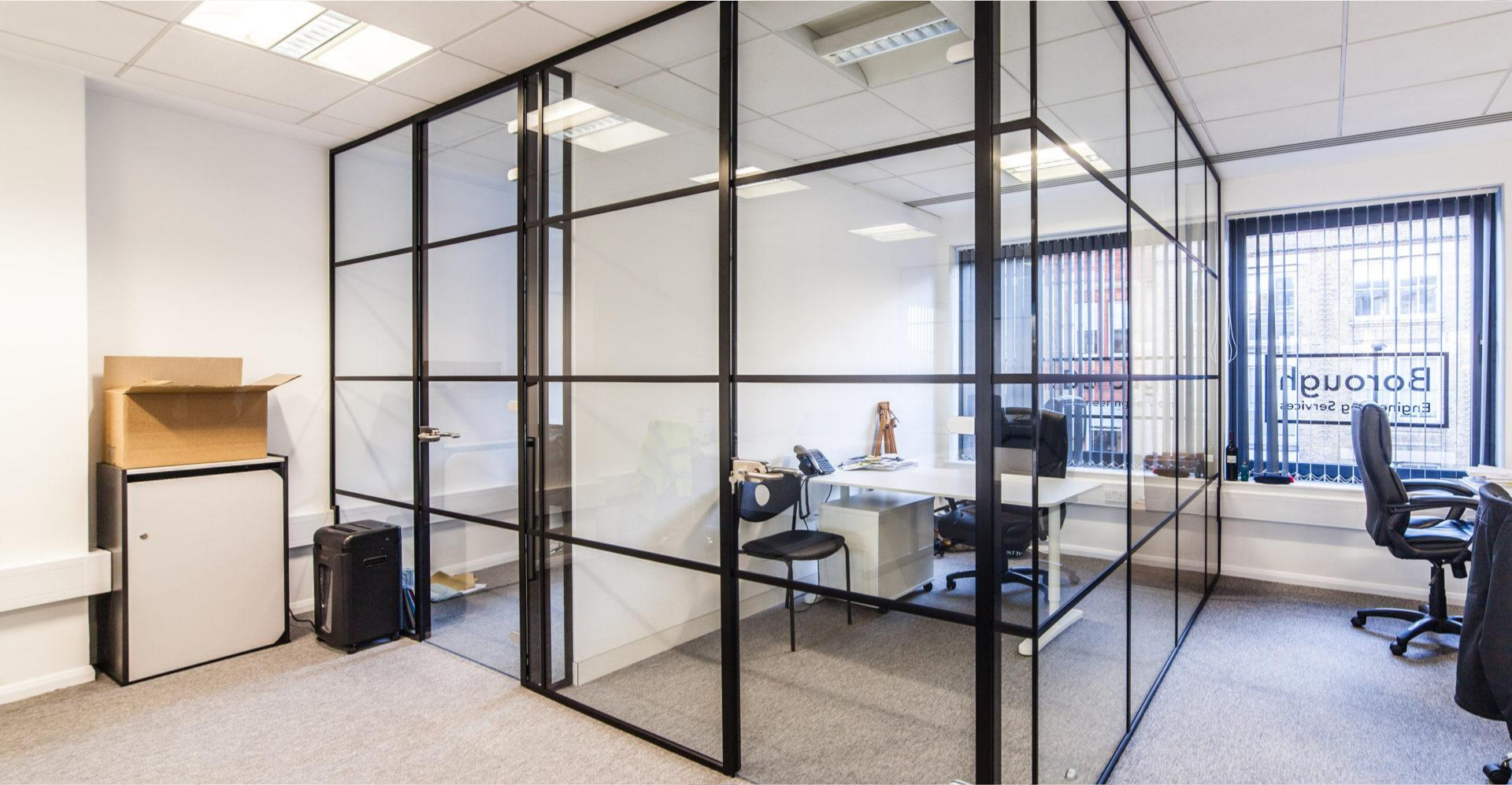 Bottom door panel
Self-closing lower door frame with 90° opening option with hold-open device
Door handles
Design, finish and length are made to order
Top door trim
Minimal assembly of the overhead door trim with high-strength injection moulded casing
Profile fastening
Vertical and horizontal profiles are fastened using special T-shaped fasteners
Profile fixing
Vertical and horizontal profiles are fixed with special T-shaped fasteners
---
SYSTEM CONFIGURATION
1
A singe swing door with two horizontal glass sections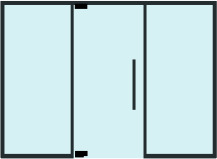 2
A single swing door with two vertical glass sections
3
Double doors with two vertical sections
4
A single swing door with crisscross design sections
5
Double doors with crisscross desig sections
6
Double doors with a transom
---
FOR OUR PARTNERS WE PROVIDE:
Loyalty Program
We have created an affiliate loyalty program, through which regular customers can receive special offers and discounts. Cooperation with us is all good and efficient.
Personal manager
You have to pay for any work - and it's completely understandable. For this reason, we have developed a loyalty program for partners with special commercial offers and conditions.
Product samples
We will prepare all the materials required for the project: catalogs, samples of glass and fittings.
Unique projects
We are happy to undertake the most complex projects and innovative design solutions. If you can't find a product you need, please contact us and we will create it especially for you!
---
Why us?
Artlook Glass aluminum glass partitions are a practical, reliable and modern design solution at the same time. Their popularity is due to a variety of design options, a high degree of soundproofing and the highest quality fittings.
The ease of installation of transparent office glass partitions is widely demanded, and therefore our company provides an opportunity to implement such a renovation project. There is no need to spend a lot of time on installation, and the flexibility of design allows you to place the system in the most "intricate" places. In our aluminum constructions the supporting elements are primarily outer walls, making them ideal for rooms with open ceilings. These glass partitions divide the interior into individual zones, while saving space and creating no obstructions to the light flow.
Our aluminum profile comes from Europe and has all the features that are appreciated and prove important for someone who is buying both an office and a home partition:
Increased wall thickness

Rigid structure

Excellent level of heat and sound insulation

Easy to install, use and care

Modern look

Numerous glass installation options
The aluminum profile is produced in a variety of colors, including glossy and matte black, white and satin anodized. The profile design provides for the installation of glass on both sides of the frame. This doubles the level of soundproofing. Flexible but robust glass systems, aluminum partitions are the choice for high-end commercial spaces, as the possibilities of creating a sectional look fully meets the loft style trend.