Smart Glass Systems
Artlook Glass: Illuminating Spaces with Intelligent Elegance and Transforming Environments with Cutting-Edge Smart Glass Solutions
---
Smart Glass Systems
1
Instant Privacy Control: Smart Glass Systems provide the convenience of instantly switching between transparent and opaque states, ensuring privacy whenever needed.
2
Versatile Design: Smart Glass Systems offer design flexibility, seamlessly integrating into various architectural elements for visually striking and adaptable spaces.
3
Energy Efficiency: Smart Glass Systems optimize energy usage by controlling natural light, reducing the need for artificial lighting and contributing to a more sustainable environment.
---
Tap to view more information
GLASS
The system is suitable for ¼'' or 3/16'' glass. Custom options are available upon request
---
OUR ADVANTAGES
1
Offers coverage of large areas with unlimited number of panels
2
The system is suitable for 3/8" and 1/2" tempered or laminates glass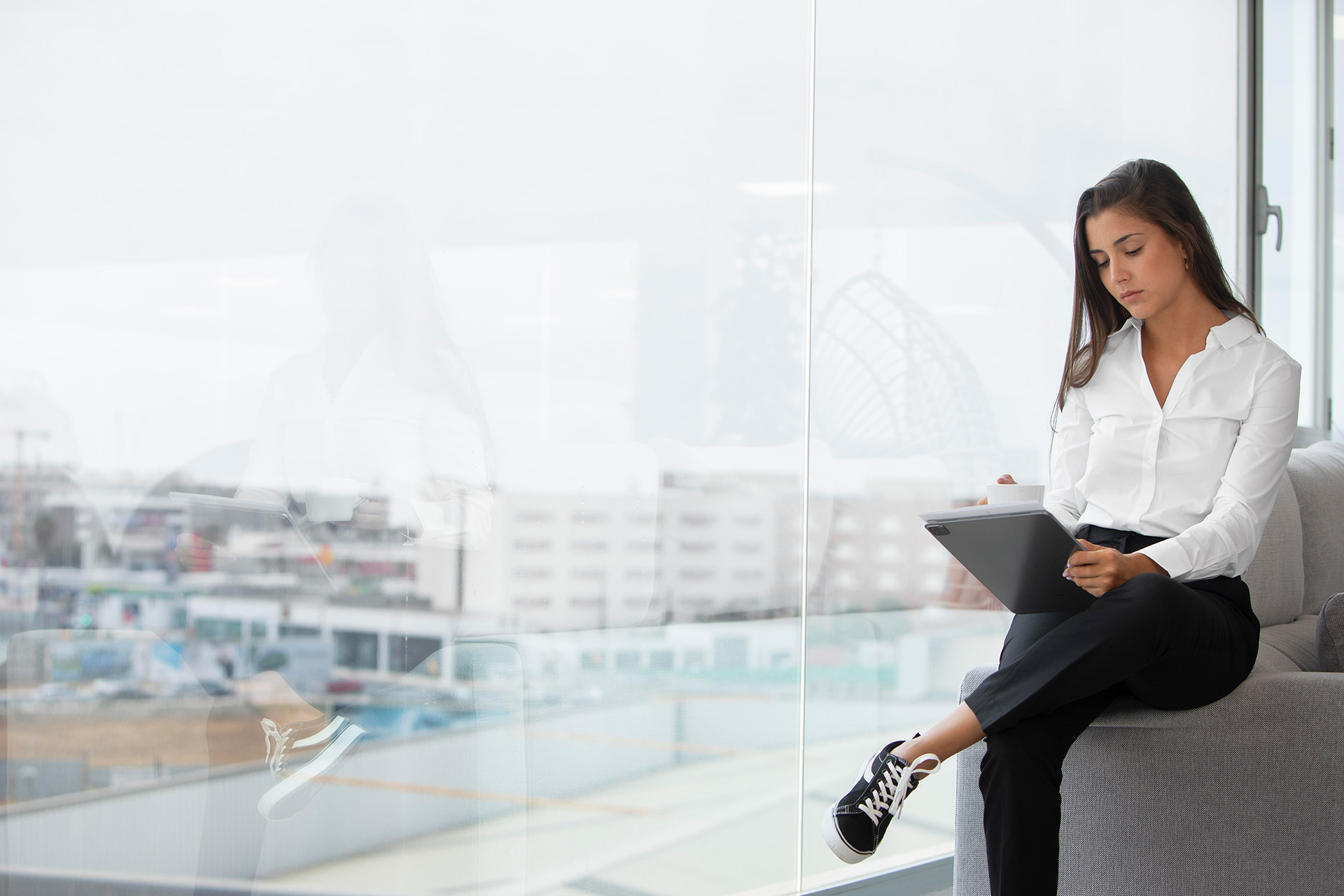 3
Minimal framing on top and bottom only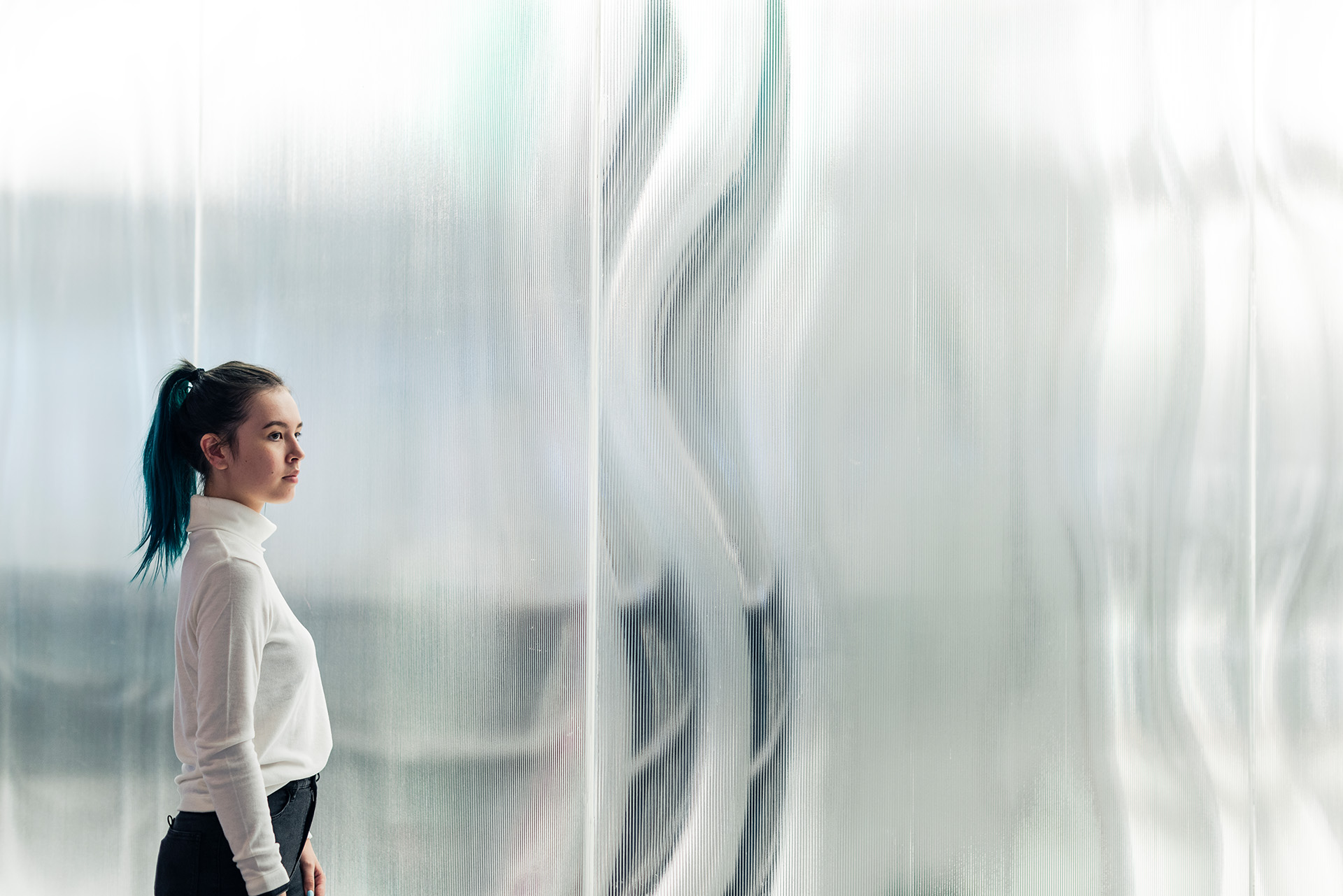 4
Sleek and modern design
---
FOR OUR PARTNERS WE PROVIDE:
Loyalty Program
We have created an affiliate loyalty program, through which regular customers can receive special offers and discounts. Cooperation with us is all good and efficient.
Personal manager
You have to pay for any work - and it's completely understandable. For this reason, we have developed a loyalty program for partners with special commercial offers and conditions.
Product samples
We will prepare all the materials required for the project: catalogs, samples of glass and fittings.
Unique projects
We are happy to undertake the most complex projects and innovative design solutions. If you can't find a product you need, please contact us and we will create it especially for you!
---
Why us?
Welcome to Artlook Glass, where innovation meets elegance in the world of Smart Glass Systems. As pioneers in the industry, we combine cutting-edge technology with exceptional craftsmanship to create remarkable solutions that transform ordinary glass into an intelligent medium.
At Artlook Glass, we believe that glass is more than just a material; it has the power to redefine spaces, enhance privacy, and captivate the imagination. Our Smart Glass Systems offer a seamless blend of functionality, style, and sustainability, providing an unrivaled experience for both residential and commercial settings.
Imagine a world where you have the ability to control the transparency of glass with a simple touch or voice command. Our smart glass solutions make this a reality. Whether it's privacy control for boardrooms, stunning partition walls that transition from clear to opaque, or even interactive displays that come to life at your command, Artlook Glass ensures that every project is a testament to modern design and technological advancement.
What sets us apart is our unwavering commitment to quality and innovation. We collaborate with architects, designers, and builders to create bespoke solutions that meet their unique vision and requirements. Our team of skilled artisans meticulously crafts each piece of smart glass, utilizing the finest materials and state-of-the-art manufacturing techniques, ensuring flawless functionality and unparalleled durability.
Beyond our commitment to excellence, we are deeply passionate about sustainability. Our smart glass systems are designed to optimize energy efficiency, reducing reliance on artificial lighting and climate control. By incorporating smart technology into our glass products, we empower our clients to make environmentally conscious choices while enjoying the benefits of modern living.
At Artlook Glass, we believe that true art lies in the fusion of creativity and technology. Our Smart Glass Systems serve as a canvas for limitless possibilities, where imagination meets functionality. Whether you're looking to elevate your home, office, retail space, or any other architectural project, we invite you to explore the transformative power of our smart glass solutions.
Discover a world of intelligent design with Artlook Glass – where innovation is transparent and imagination knows no boundaries.